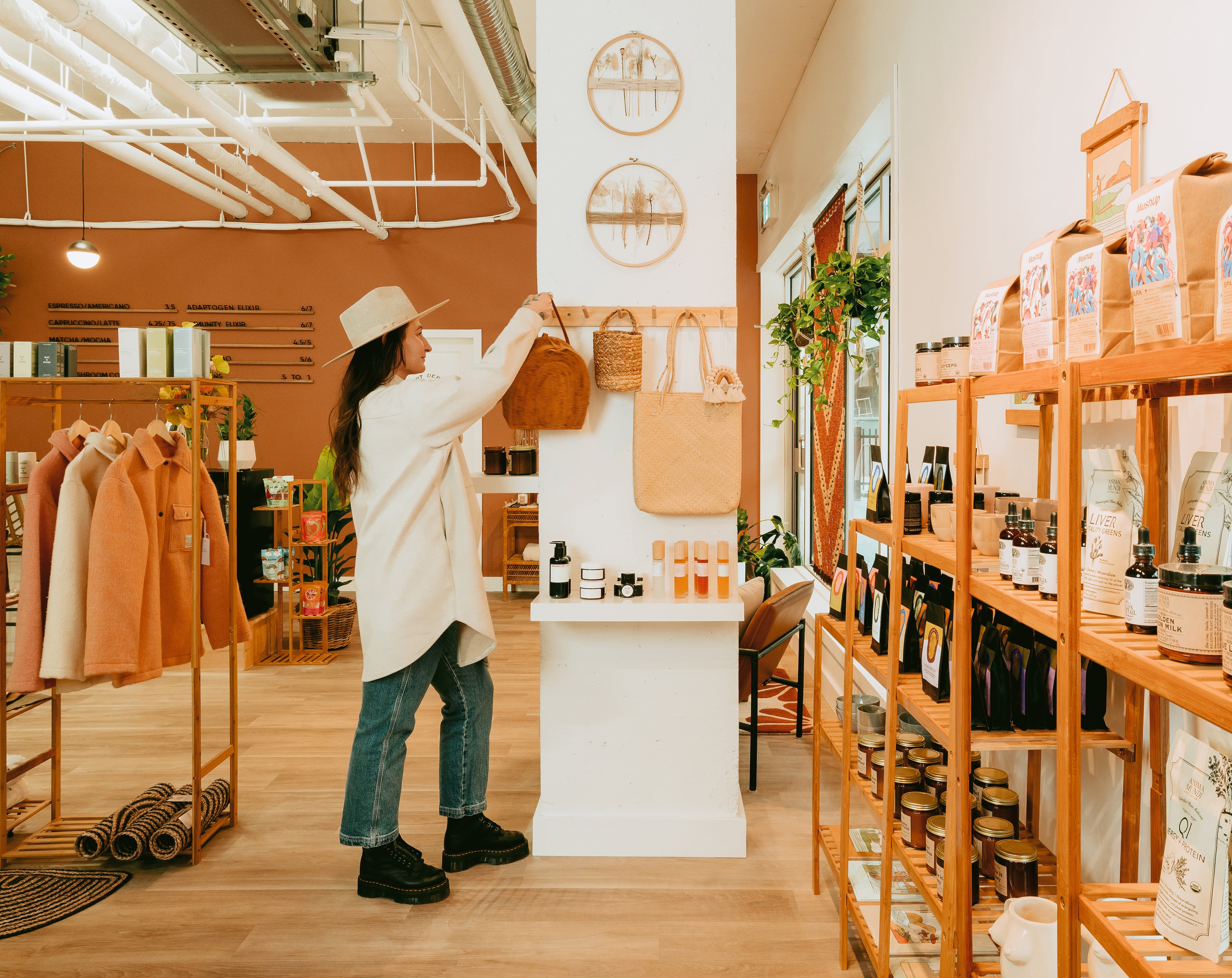 Welcome to Grateful Gift Shop. A creative collective lifestyle space curated for joy. We bring together good coffee, great artwork and conscious, design-forward retail goods to our community in one inclusive space.
THIS IS OUR HOME
We are Squamish locals serving Squamish locals. We know our community is loyal to supporting and lifting each other up, and our space is a creative nod to that communal dedication.

GGS is a space that honours the unique desires of the mountain town urbanite - bringing together luxury, function and earthy intention. We lift up local makers as well as global ones, curating a unique set of offerings found nowhere else in the corridor.

GGS is located on the unceded traditional lands of the coast salish first nations, including the Squamish & Lil'wat nations. We honour, acknowledge and work to uplift the original & continued stewards of the land on which we work and play.
COME ONE, COME ALL
We believe in accessibility around beauty and joy and put inclusivity at the forefront of our ethos. You are welcome here, no matter who you are, and we can't wait to share our space with you. Come visit us! You'll be grateful you did.